Curious about financing options? Look no further for low interest rates from reputable finance institutions such as Ally, Bank of America, JP Morgan Chase, and more!
What about warranties? Let's face it, repairs to any vehicle is an inevitable fact. Our extended warranties provide excellent coverage to protect your investment and cut future costs. Contact one of our finance team leaders to review the multitude of services custom tailored to fit any financial situation and vehicle need.
We have proudly served Charlotte, NC since 2002. Over the years our commitment to excellent customer service and high quality vehicles has helped us build strong relationships with our customers, keeping them coming back time after time! To us, you're family! Thus we strive to be transparent and caring throughout the entire car buying process and after.
Giving back to the community is very important to us as we believe in building up the families and businesses around us. To help further improve the lives of those within this community we have made many charitable contributions and encourage you to do the same. Do you have a charity or cause that is important to you? Tell us about it!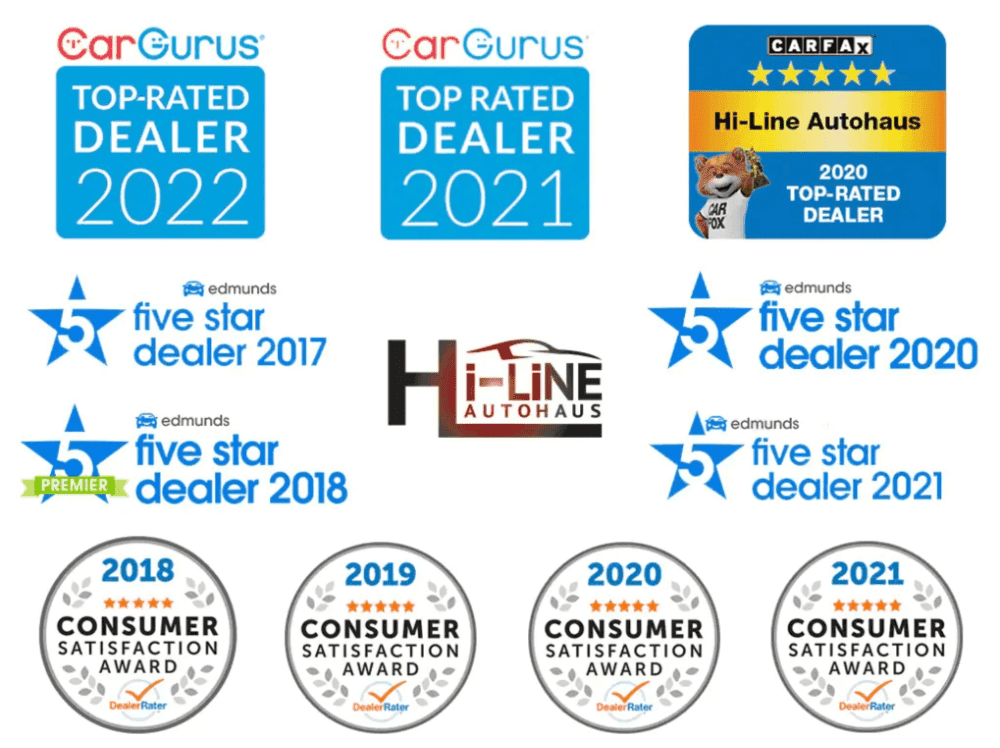 From the beginning, Hi-Line Autohaus has set high quality standards in customer service. We realize that purchasing a vehicle is one of the most important decisions in a person's life. Therefore, there are four areas that we address when selling a vehicle:
1. Structural Integrity:
We refuse to sell any vehicle with flood damage, frame damage, theft recovery or salvage history.
2. Mechanical Quality:
Once a vehicle has met our standards for structural integrity, we ensure that it is in excellent mechanical condition. All services are up to date, brakes and tires are up to our standards and the vehicle is ready for the next reconditioning step.
3. Cosmetic Reconditioning:
Let's face it, every used car will have minor wear and blemishes. In this step the vehicles are professionally detailed, dings and removed, and any imperfections are addressed with respect to vehicles age and mileage.
4. No Haggle Pricing:
We perform a vast amount of research when pricing our vehicles to ensure that you are purchasing the best vehicle at the lowest price! Our research includes, but not limited to condition, mileage, options, color, availability of the other vehicles in the market place. We also utilize state of the art software and technology to compare our vehicles with others in our market area in order to offer you the best deals available!
Hi-Line Autohaus, where your search ends!
Customer satisfaction is our highest priority, and our staff is committed to achieving this goal in every aspect of our business.
Reach us at 704-532-9200 if you have any questions or comments.